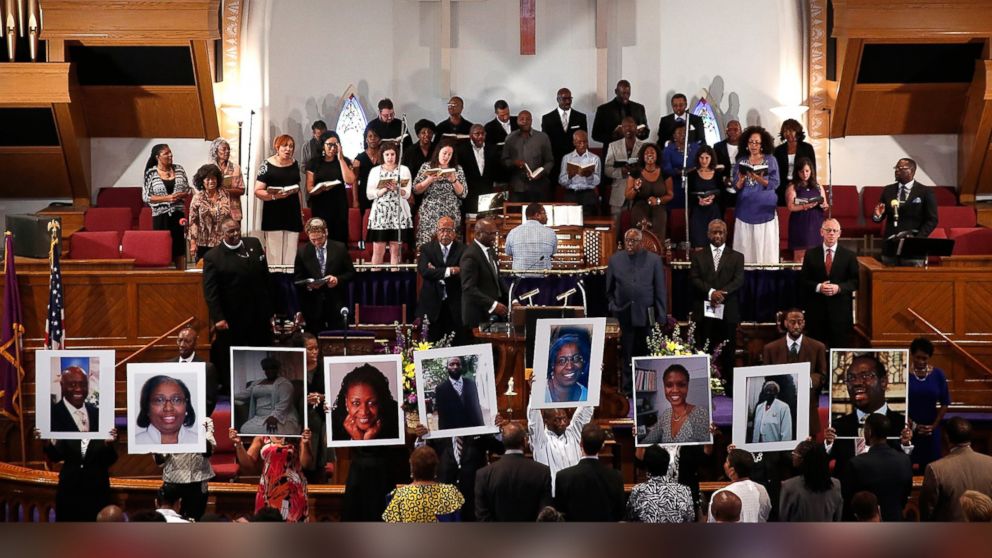 Stephen Curry has signed on to executive produce a documentary about the 2015 Charleston church shooting in which nine African-Americans were killed by a white supremacist.
The Golden State Warriors star and his company Unanimous Media are part of a team of producers that includes Academy Award winner Viola Davis and her husband, Julian Tennon, according to Variety's Todd Spangler.
"Emanuel," named after the Emanuel African Methodist Episcopal Church where the shooting took place, features interviews with survivors and the victims' family members. It was made in partnership with the city of Charleston and the affected families.
"'Emanuel' is an incredibly powerful film and we're honored to come on board as executive producers," Curry said in a statement. "The documentary highlights how a horrible tragedy can bring a community together, and spreads an important message about the power of forgiveness. Stories like this are the reason we created Unanimous and entered the entertainment space."
Curry is also an executive producer on two upcoming faith-based movies, "Breakthrough" and "Church Hoppers."