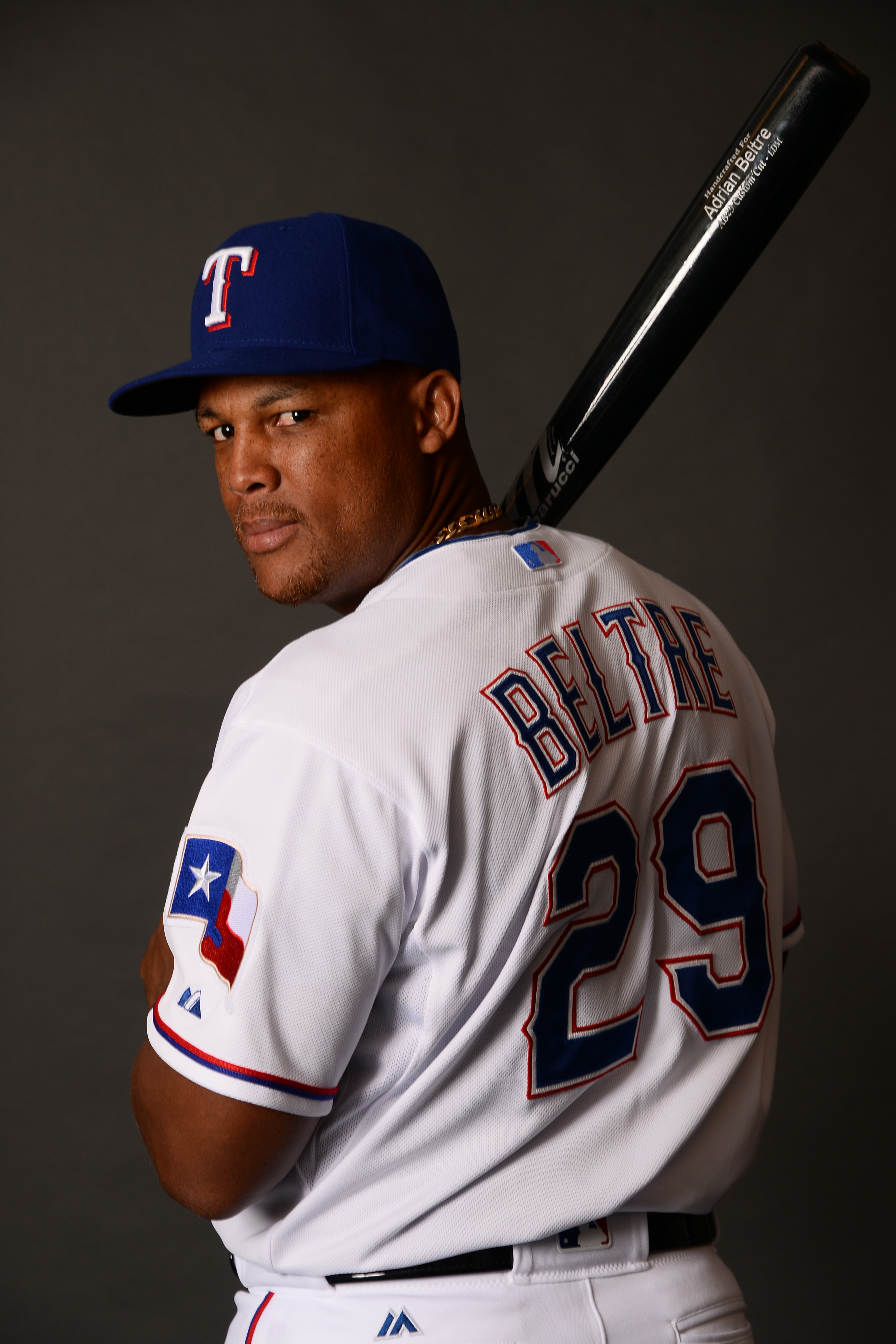 Adrian Beltre has confirmed that his heart is in Arlington.
While his name has apparently been bandied about in trade rumors thanks to the Texas Rangers' fall in the AL West standings, the 39-year-old all but confirmed Saturday that teams interested in acquiring him may only have his services for the balance of this season.
Although Beltre didn't commit to returning for a 22nd major-league season in 2019, he did tell Evan Grant of the Dallas Morning News that he's only interested in extending his career in a Rangers uniform.
"If I'm going to play next year, I want it to be here," Beltre said Saturday. "Right now, that's a big if. But, if I play, I think I owe it to these fans. And I want to retire as a Ranger."
Beltre's remarks come after Jon Heyman of Fancred Sports' report from earlier this week that Beltre had already informed Rangers management of a desire to return in 2019.
Rangers general manager Jon Daniels didn't speak to that report or Beltre's comments Saturday, but he did tell Grant that it "would be an honor" to have Beltre end his career with the team.
Beltre does possess full no-trade protection, so he can block a trade if he ultimately decides that this is the year he'll retire as a Ranger.
Though he spent his first seven seasons with the Los Angeles Dodgers and another five in Seattle, it was in Texas where Beltre's stock rose from a star to an iconic future Hall of Famer. He's now played over 1,000 games with the Rangers and has compiled the second-highest batting average and third-most WAR in team history, while also helping them reach the playoffs four times in eight years.
Despite missing some time due to injuries, Beltre is still proving to be productive at the plate with a .311/.374/.442 slash line and 16 extra-base hits across 219 plate appearances this year.
The Philadelphia Phillies are reportedly one of the teams interested in acquiring Beltre for the stretch run.