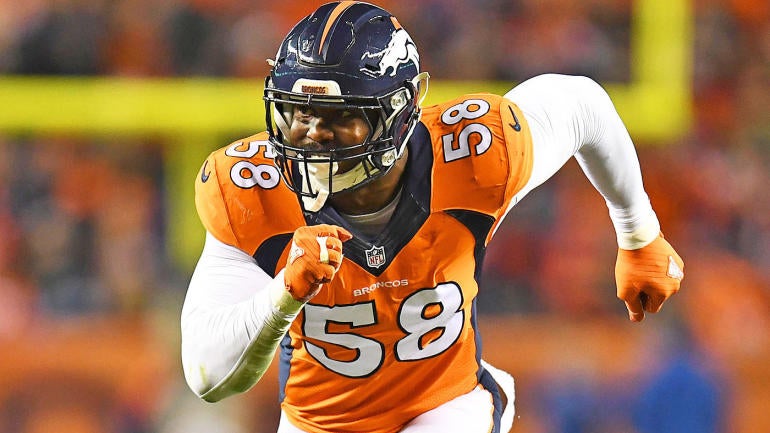 Denver Broncos linebacker Von Miller is near the top of his game, and he credits changing his diet for his sustained success.
Miller tore his ACL during the 2013 season and missed his team's appearance in Super Bowl XLVIII as a result. The Broncos superstar told The Ringer's Joe House that the injury motivated him to alter his approach.
"My eureka moment was when I got into the National Football League, my first three years I was eating just like I was in college," Miller said. "And I was like, 'Hey, I'm still getting the same kind of success. If I'm playing great on the football field, if I'm still playing on a high level, then why change anything?' And I had an injury. I had torn my ACL, and whenever you have an injury like that you just sit back and all you can do is think. So I was reprogramming my whole entire life. … And I was like, for me to get ahead and for me to take my game to the next level, I need to get a chef."
Though Miller initially only had his chef work three days a week, once he noticed he was feeling a lot better, he decided to hire a chef full-time.
"And my body started to change, I started to think (more clearly)," Miller said. "And, boom, here we are today."
Miller chose Los Angeles as his favorite food city in the NFL, giving a particular shoutout to Erewhon, a natural foods company based out of the city.
"I like L.A. I like Erewhon in L.A. Erewhon is like a farmer's market, and everything that you cook there is healthy. … You can only be as good as your choices and the environment you're in, and L.A. has the environment for everybody when it comes to nutritious food," Miller said.