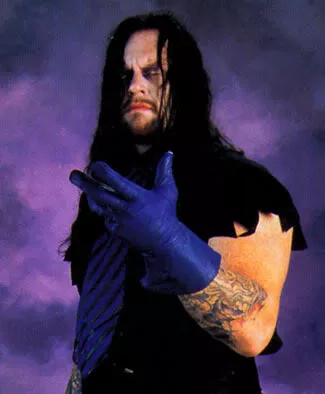 The Undertaker will make his first appearance since WrestleMania on Raw's 25th anniversary special in January, WWE has confirmed.
The longest-tenured wrestler in the company – who is thought to have retired from in-ring competition after defeat to Roman Reigns in Orlando – is one of a number of WWE legends on the show.
Hall of Famers Shawn Michaels and Kevin Nash are also set to appear on a broadcast that will emanate live from two separate arenas in New York.
As well as the Barclays Center, part of the Raw action will also come from the famous Manhattan Center, where the company hosted its first ever Raw broadcast in January 1993.
As well as a smattering of ex-stars, wrestlers from both brands are expected to be in attendance on what will be the go-home show ahead of the 2018 Royal Rumble.
With WrestleMania season on the horizon, speculation that 'Taker could be about to step back into the squared circle is inevitable, but a word of caution: he has made appearances at special shows like these in the past – SmackDown's 900th episode last year included – before disappearing again.