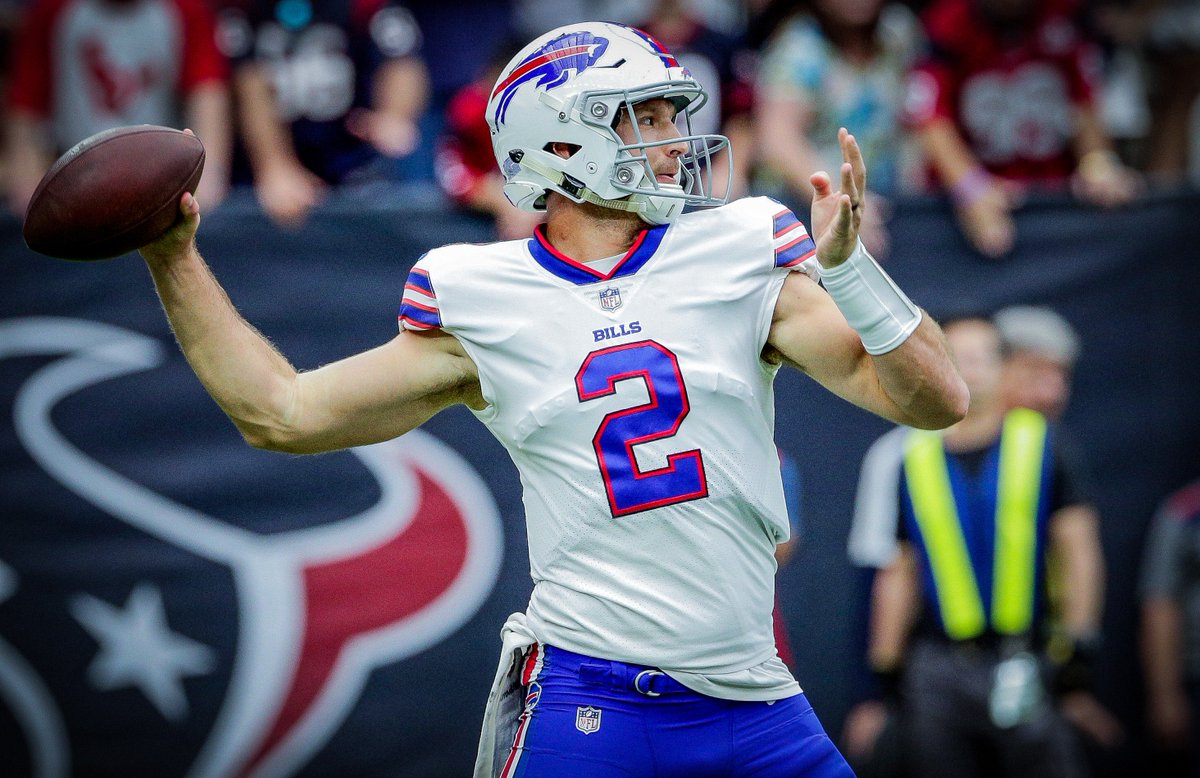 The Buffalo Bills announced Monday that they've parted ways with quarterback Nathan Peterman following the Matt Barkley-led Week 10 victory over the New York Jets.
Peterman was selected by the Bills with the 171st pick of the 2017 NFL Draft. He threw 12 interceptions to just three touchdowns in eight games over his two seasons, making four starts under center. He completed just 52.3 percent of his pass attempts while leading the team to a 1-3 record.
Barkley completed 15 of 25 pass attempts for two touchdowns and no interceptions in the 41-10 road victory on Sunday. He was making his first start for the Bills after signing less than two weeks prior.
Peterman, 24, was named the Bills' starter for the season opener against the Baltimore Ravens following a strong preseason, but he was pulled in favor of rookie Josh Allen after throwing two interceptions on 18 attempts with just five completions. He was forced back into action in Weeks 6 and 8 following injuries to Allen and veteran addition Derek Anderson.
His final start came against the Chicago Bears in Week 9 when he completed 31 of 49 attempts for three interceptions without a passing touchdown.