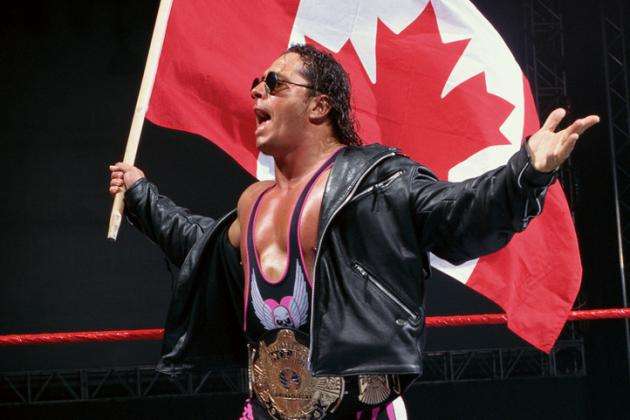 WWE Hall of Famer Bret 'Hitman' Hart has hit out at the WWE locker room for not being able to tell a story in the ring.
In an interview with TalkSport whilst visiting the UK, the 'Hitman said, "I think I was a better storyteller than any of the wrestlers they've got today. I watched WrestleMania this year and there's no drama anymore. They do some amazing stuff, there are some incredible athletes, but people don't know how to tell a story."
Hart is considered to be one of the greatest wrestlers of all time, and was with the company from 1984 until leaving for WCW in 1997 after the infamous 'Montreal Screw Job.'
When asked about negative comments recently made towards him by former WCW Executive Vice President Eric Bischoff, Hart responded, "Eric Bischoff is a total complete idiot, maybe the single stupidest idiot that ever got into wrestling.
"He never came through on anything he said, he had zero ideas on wrestling, and if you went to him with ideas he'd always have some ridiculous reason he couldn't do it."
Hart would spend only three years in WCW until being forced to retire due to injury sustained in a match with Goldberg.