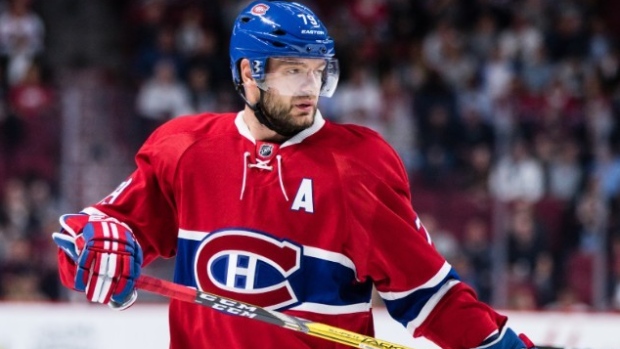 Andrei Markov never envisioned playing for any team besides the Montreal Canadiens.
The franchise's second-most productive defenseman of all time failed to come to terms with the team on a new contract this summer after becoming a free agent, ultimately deciding to take his talents back to his native Russia.
In an interview with Jonathan Bernier of Le Journal de Montreal, Markov explained that his contract talks with the Canadiens allowed almost no negotiation, and left the former great feeling disrespected by the team.
"As an athlete and as a person who spent 16 years of their life in Montreal, I'd have liked it if they had respected me," Markov said, according to a translation from Sportsnet's Eric Engels. "That's all I was asking for from the team."
Markov was seeking a two-year deal in free agency, but he claims the Canadiens wouldn't give him more than one year.
"I'm going to be honest with you," he said. "There was practically no negotiations with Montreal. I got two or three offers from them and they said, 'Either you sign or you don't sign.'
"No one listened to me and no one wanted to listen to me. That's what happened. So I had the choice to sign on their terms or to leave and find a new team."
Markov agreed to a two-year deal with Ak-Bars Kazan of the KHL. So far, he's put up four goals and 19 points in 39 games with his new club, and while he plans to play out his contract, he hasn't shut the door on a possible return to the Canadiens to hit the 1,000-game plateau (he sits at 990 games played).
"It's a step I'd like to accomplish, but I didn't get to do it in Montreal," he said. "Maybe that will happen at some point, but not at the moment.
"No matter what, I still don't regret my decision to come back to Russia. We made the choice that was in the best interest of my family, and right now that's the most important thing in my life."