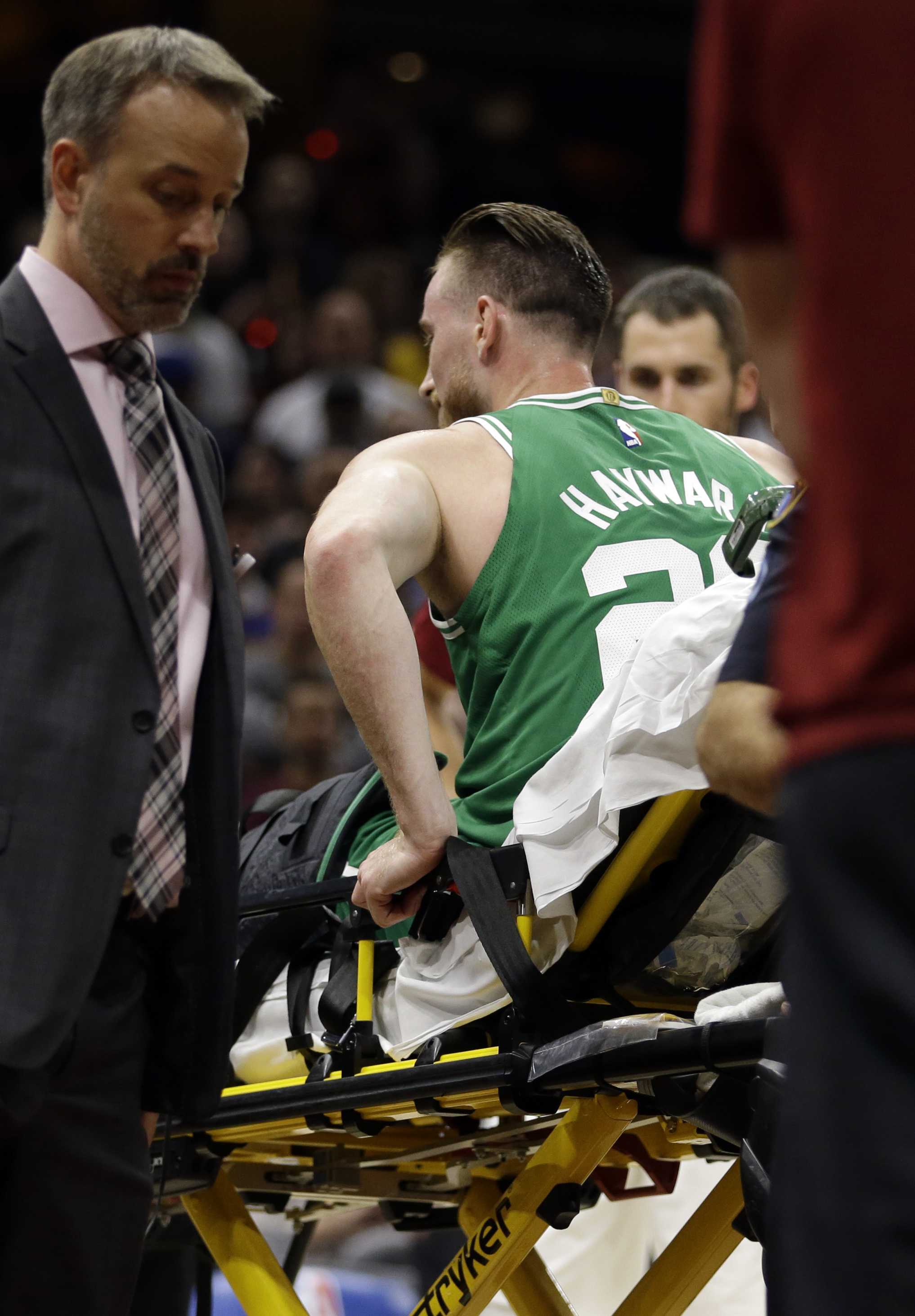 Boston Celtics forward Gordon Hayward suffered a dislocated left ankle and fractured tibia as a result of his gruesome first-quarter fall during Tuesday's season opener in Cleveland, head coach Brad Stevens said following the loss, according to CLNS Media Network.
Just over five minutes into his Celtics debut, Hayward elevated to catch an alley-oop pass from Kyrie Irving, but crashed to the court when LeBron James flew in to break up the play. Hayward's left leg and foot crumpled awkwardly beneath him, resulting in a grotesque scene that left his teammates, Cavaliers opponents, and Cleveland fans visibly shaken.
Hayward was stretchered off the court, with the Celtics later announcing that the All-Star swingman suffered a fractured ankle. Stevens further detailed the extent of the leg injury while addressing reporters at the conclusion of Tuesday's contest.
Hayward was set to be taken in an ambulance to the airport, where he would then fly back to Boston for further evaluation.
Along with Irving, Hayward was a centerpiece of Boston's offseason overhaul, which left the Celtics with only four holdovers from a 2016-17 team that earned the Eastern Conference's No. 1 seed and advanced to the conference final.
The 27-year-old signed a four-year, $128-million maximum contract after averaging 21.9 points, 5.4 rebounds, 3.5 assists, and a steal in his seventh season with the Utah Jazz last year.