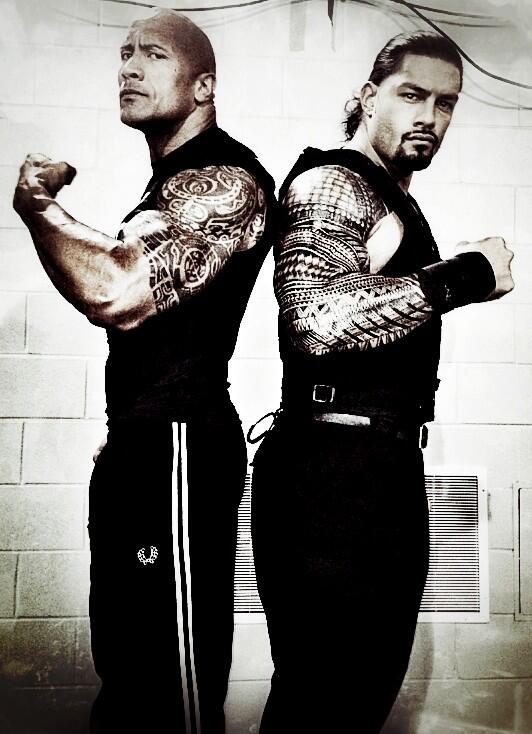 After defeating The Undertaker at WrestleMania 33, Roman Reigns now has his sights set on Dwayne "The Rock" Johnson.
Reigns, like Johnson, is a member of the famed Anoa'i wrestling family. He told The Mirror's Neil Docking he sees WrestleMania as the perfect stage for a potential "money match" between the two.
Yeah I mean, when I first heard about the match with Cena, I immediately was thinking "man, let's save this, let's do this at WrestleMania." But when the time is right, the time is right. But in the same light, I can only see me and Rock going at WrestleMania. Not only because of his schedule, but just the level of that match and the level of superstar that he is and you know, where I'm trying to get. But we also have a deep family tie. We represent the same family tree and having the opportunity to represent our culture, there would obviously have to be a sit down and we would have to express how we feel and the light we want to do this in… because there's a lot of people we represent watching. The last thing I want to do is make it confusing or anything like that.

But at the end of the day, I know it's a money match. And I'm the guy who is still in the ring, so if someone who isn't in the ring every single night wants to come back in the ring, we now call it my yard, so he is going to have to come to me and then we'll go from there. It won't go down anywhere other than a WWE ring, that's all I'm saying. If he wants to get it, then I'm not stepping back for anybody.
Johnson's last WWE match was an impromptu bout at WrestleMania 32, in which he defeated Erick Rowan in just six seconds.